About
I'm a PhD environmental health researcher and I work at the intersection of environmental toxicology, public health, and environmental justice.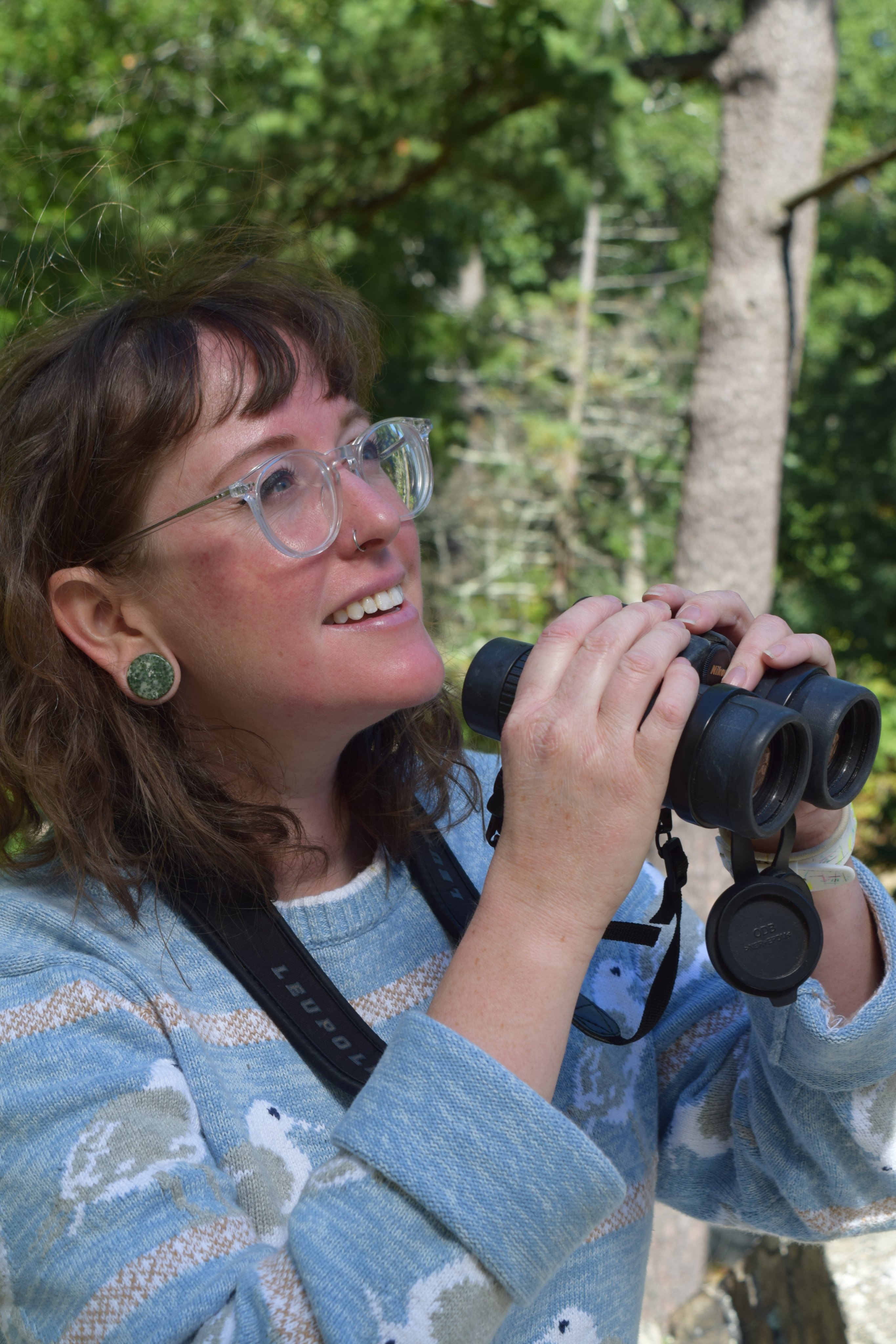 Environmental Health Scientist
Current Work:
Position:

Postdoctoral Research Associate

Employer:

Northeastern University

City:

Boston, MA, USA

Institute:

Social Science Environmental Health Research Institute
I'm a member of the interdisciplinary PFAS Project, a collaborative group addressing the global PFAS contamination crisis through community-collaborative research. My current work involves modeling presumptive PFAS contamination sites and studying the interactions of environments, communities, and governments on PFAS contamination, exposure, and remediation.
In previous work, I've studied the chemical toxicology of mitochondrial poisons, identified potential antidotes, and modeled impacts of climate change on disease outbreaks. My featured skills include electronic absorption spectroscopy, high-resolution respirometry, insect exposure models, and ArcGIS. Outside of the lab, you can find me birdwatching, biking, or knitting.
Resume
You can download a more extensive CV here
Education
Doctorate of Philosophy in Environmental and Occupational Health
December 2021
University of Pittsburgh Graduate School of Public Health, Pittsburgh, PA
Dissertation: Potential Antidotes to Phosphine Poisoning
Advisor: Dr. Jim Peterson
Bachelor of Science in Environmental Science
January 2015
Allegheny College, Meadville, PA
Minor in Women's Studies
Professional Research Experience
Postdoctoral Research Associate
March 2022 - Present
Northeastern University, Social Science Environmental Health Research Institute, Boston, MA
Advisor: Dr. Phil Brown
Graduate Student Researcher
2016 - 2021
University of Pittsburgh Graduate School of Public Health, Department of Environmental and Occupational Health, Pittsburgh, PA
Identified novel transition-metal based candidate antidotes to mitochondrial inhibitors phosphine, cyanide, and azide
Managed up to 5 projects or tasks at a given time while under pressure
Research Intern
2016 - 2017
Allegheny County Health Department, Department of Epidemiology and Biostatistics, Pittsburgh, PA
Conducted county-wide Lyme disease surveillance, classified case reports, and maintained PA-NEDSS records
Research Assistant
2016 - 2017
Carnegie Mellon University, Department of Decision Science, Pittsburgh, PA
Prevention Options for Women Evaluation Research (POWER) project, designed and assessed behavioral health surveys of factors on HIV pre-exposure prophylaxis use in at-risk populations in Kenya and South Africa
Research Assistant
2015
Meadville Community Wellness Initiative, Meadville, PA
Designed and disseminated behavioral and environmental health survey of seventh and fifth grade students, assessed community food, transportation, and recreation access needs based on results and communicated information to community stakeholders
Publications
Papers
REVERSE PUBLICATION ORDER
Garrett, K. K., Brown, P., Varshavsky, J., & Cordner, A. (2022). Improving Governance of "Forever Chemicals" in the US and Beyond. OneEarth. DOI:10.1016/j.oneear.2022.10.003
Salvatore, D., Mok, K., Garrett, K.K., Poudrier, G., Brown, P. Birnbaum, L., Goldenman, G., Miller, M., Patton, S., Poehlein, M., Varshavsky, J., & Cordner, A. (2022). Presumptive Contamination: A New Approach to PFAS Contamination Based on Likely Sources. Environmental science & toxicology letters. DOI:10.1021/acs.estlett.2c00502
Garrett, K. K., Frawley, K. L., Totoni, S. C., Bae, Y., Peterson, J., & Pearce, L. L. (2019). The Antidotal Action of Some Gold (I) Complexes Toward Phosphine Toxicity. Chemical research in toxicology. DOI:10.1021/acs.chemrestox.9b00095
Praekunatham, H., Garrett, K. K., Bae, Y., Cronican, A. A., Frawley, K. L., Pearce, L. L. & Peterson J. (2019). A Cobalt Schiff-base Complex as a Putative Therapeutic for Azide Poisoning. Chemical research in toxicology. DOI:10.1021/acs.chemrestox.9b00229
Talks and Selected Media Interviews
Contact
Kimberly K. Garrett